BixByte Universal Capacitive Stylus Pen - Rose Pink
Regular price
Rs. 1,999.00
Regular price
Rs. 2,499.00
Sale price
Rs. 1,999.00
Unit price
per
About this item
Extensive Compatibility:

BixByte Stylus Pen requires no connectivity of any sort like Bluetooth, Wifi or Electronic connection with your device featuring

universal compatibility

with all phones and tablets. If you own an iPad, iPod,

iPhone 11/11 Pro,  X Xs Xr Xs Max 8 Plus 7, 6S 6 5 5S 5C, Samsung Galaxy S20 S10 S10e S9 S9+ S8 Plus, Note 8

S7 Edge S6 S5 S4, Google Pixel 2 XL, Nexus, LG, G2 G3 G4 G5 G6 G7 ThinQ V10 V20 V30 K10 K20, HTC 10, Oneplus 5, Moto, Huawei

then this Stylus is a perfect fit for you.



Pen Uses through High Sensitivity The Fine Disc Tip

is connected by metal steel balls to give High

quality precision

and

Superior Control

together with

screen protection

. The disc tip is intentionally kept transparent so that you can see through it while writing or drawing which makes it ideal for all Professional users. For better convenience, there is an

extra portable disc tip

at the back which you can use in case of an emergency if the front disc tip gets lost or broken.


 
Magnetic Cap Design:  

A key Feature of the pen is Double Magnetic Cap that fits seamlessly on both sides of the Stylus Pen. It gives a quick effortless interaction between the cap and the pen so you can quickly open the pen whenever you want to use it without the hassle of twisting or pushing the cap to open/close it. Plus it gives you a Plush feel while capping/uncapping it due to the Micro Magnets used.
Sumptuous Aluminium Design & Premium Material:

The BixByte Stylus pen has an Ergonomic design, crafted with Premium Cylindrical Aluminium body with a Matte Colour finish. The Modern design makes it look attractive and ultra comfortable to use. This Stylus has been engineered to have an ideal weight which is neither too light nor too heavy that makes it handy to use while giving a Deluxe feeling to the user. There is also a

Free Gift Premium Leather Case

inside with a sleek and stylish design which you can use to carry your Stylus with you wherever you go
See more >>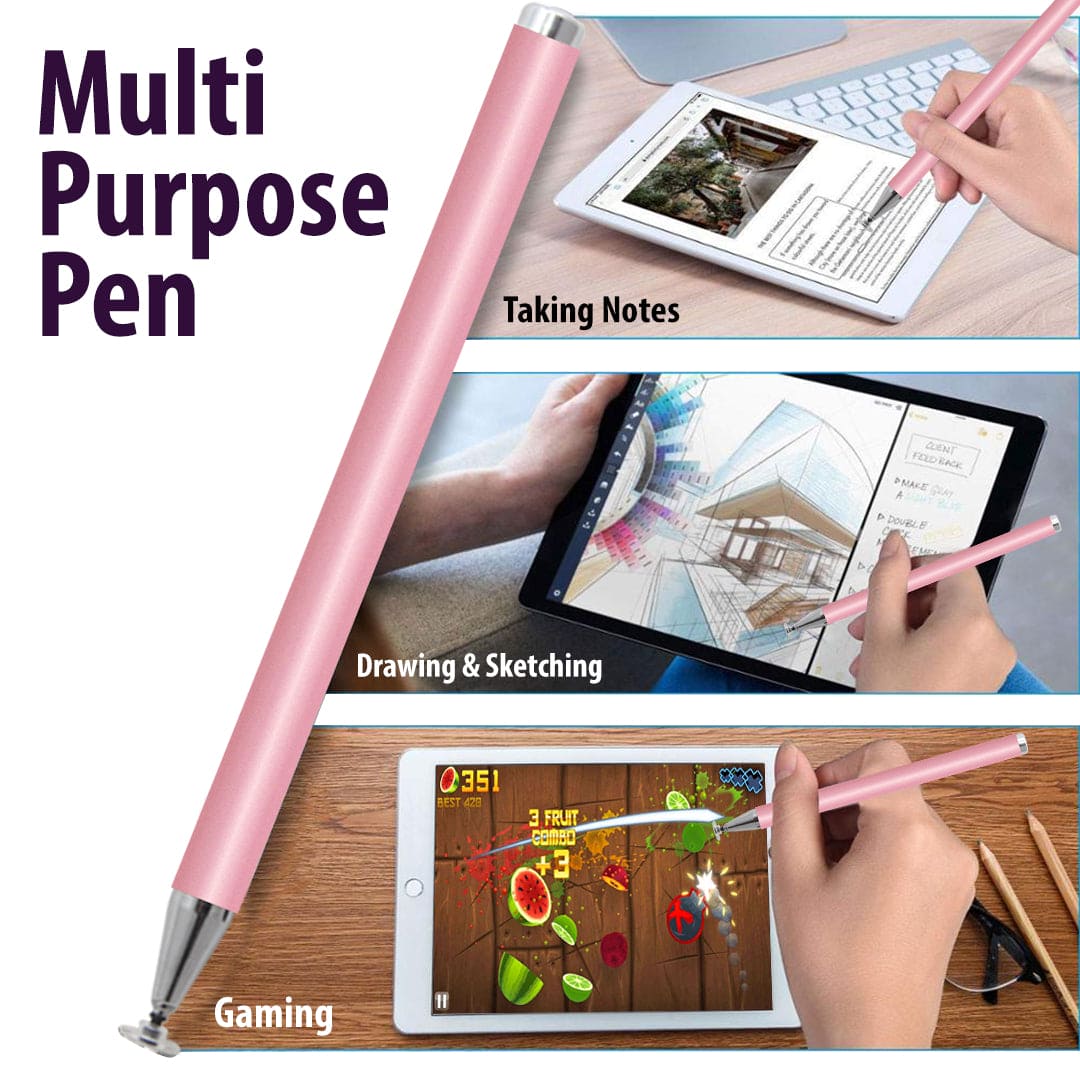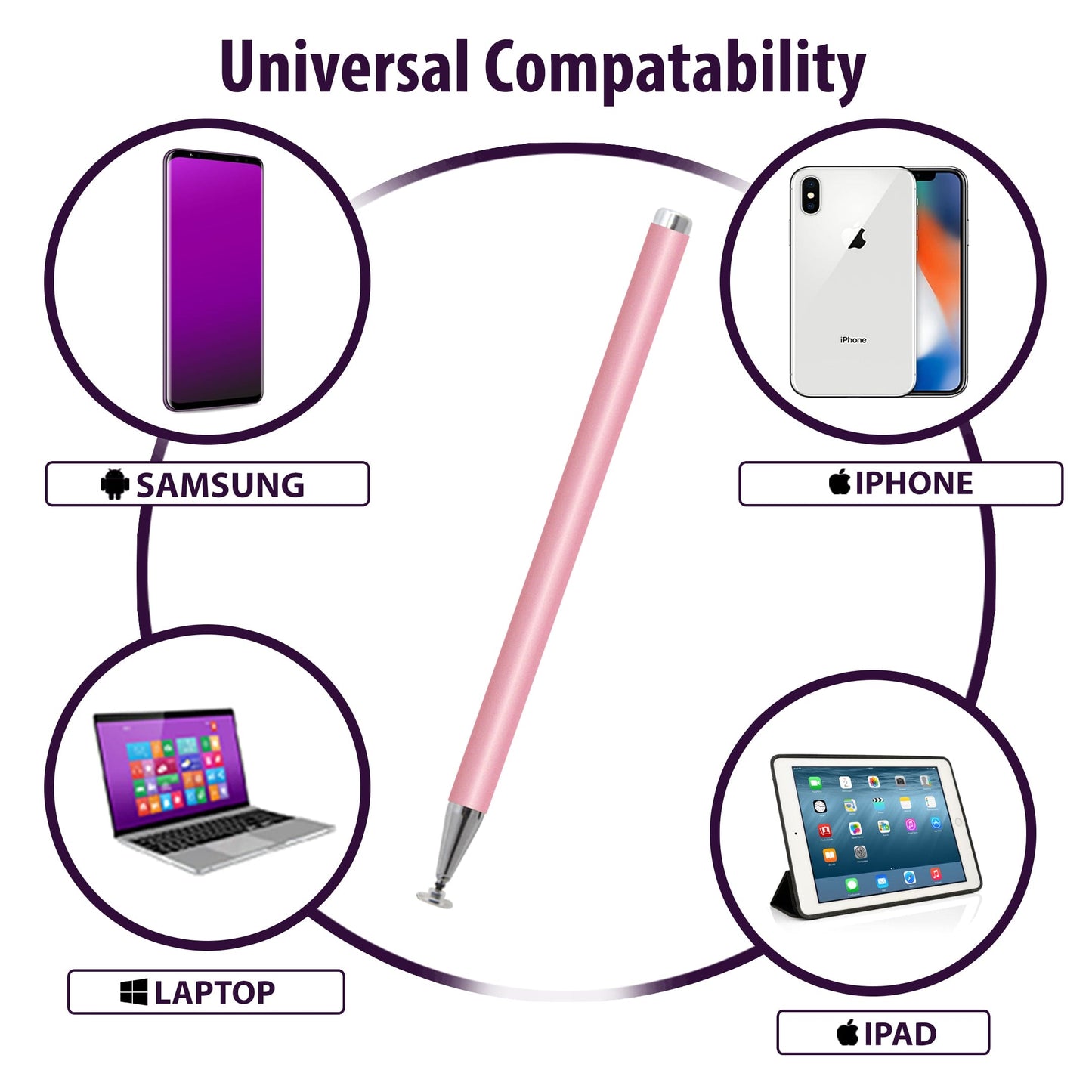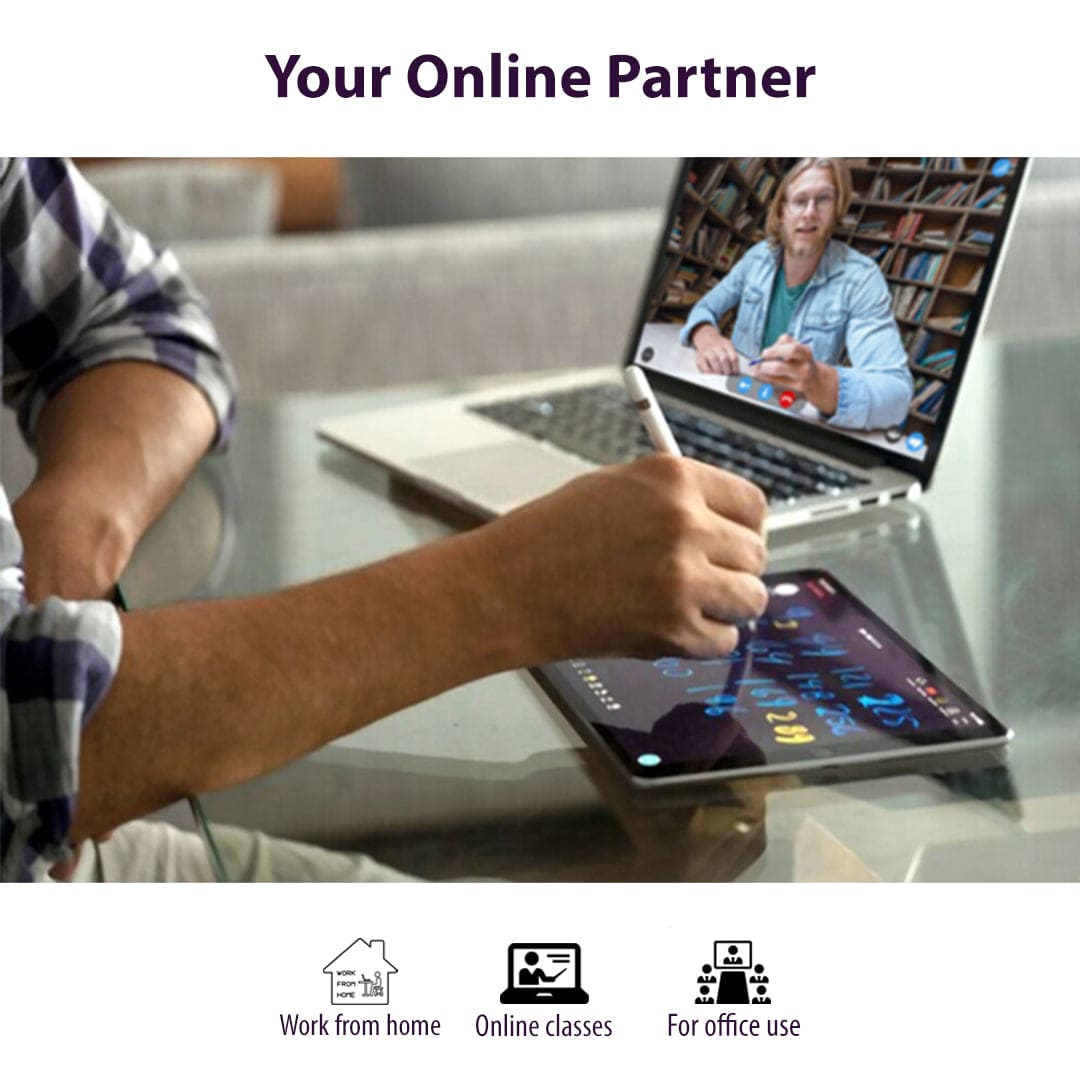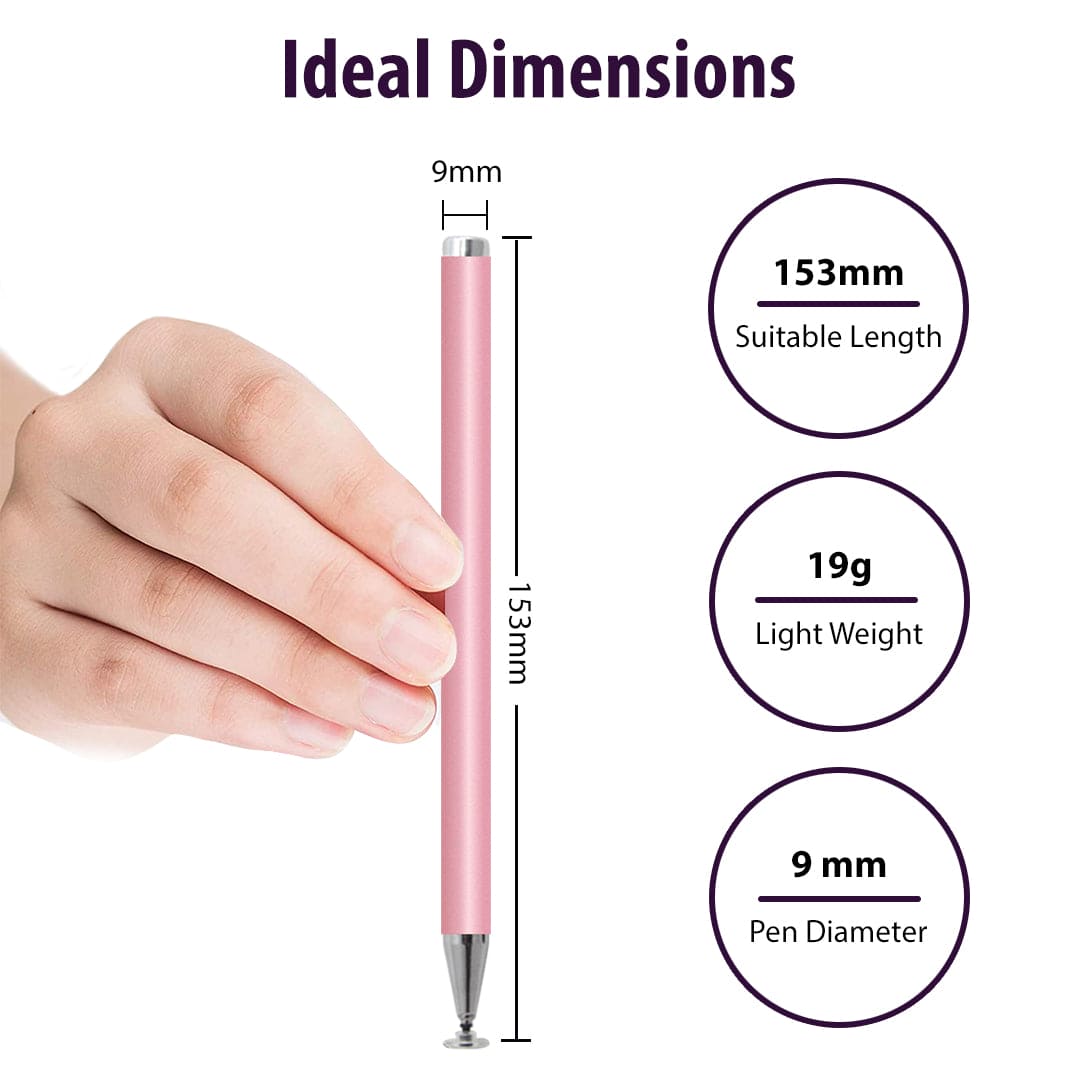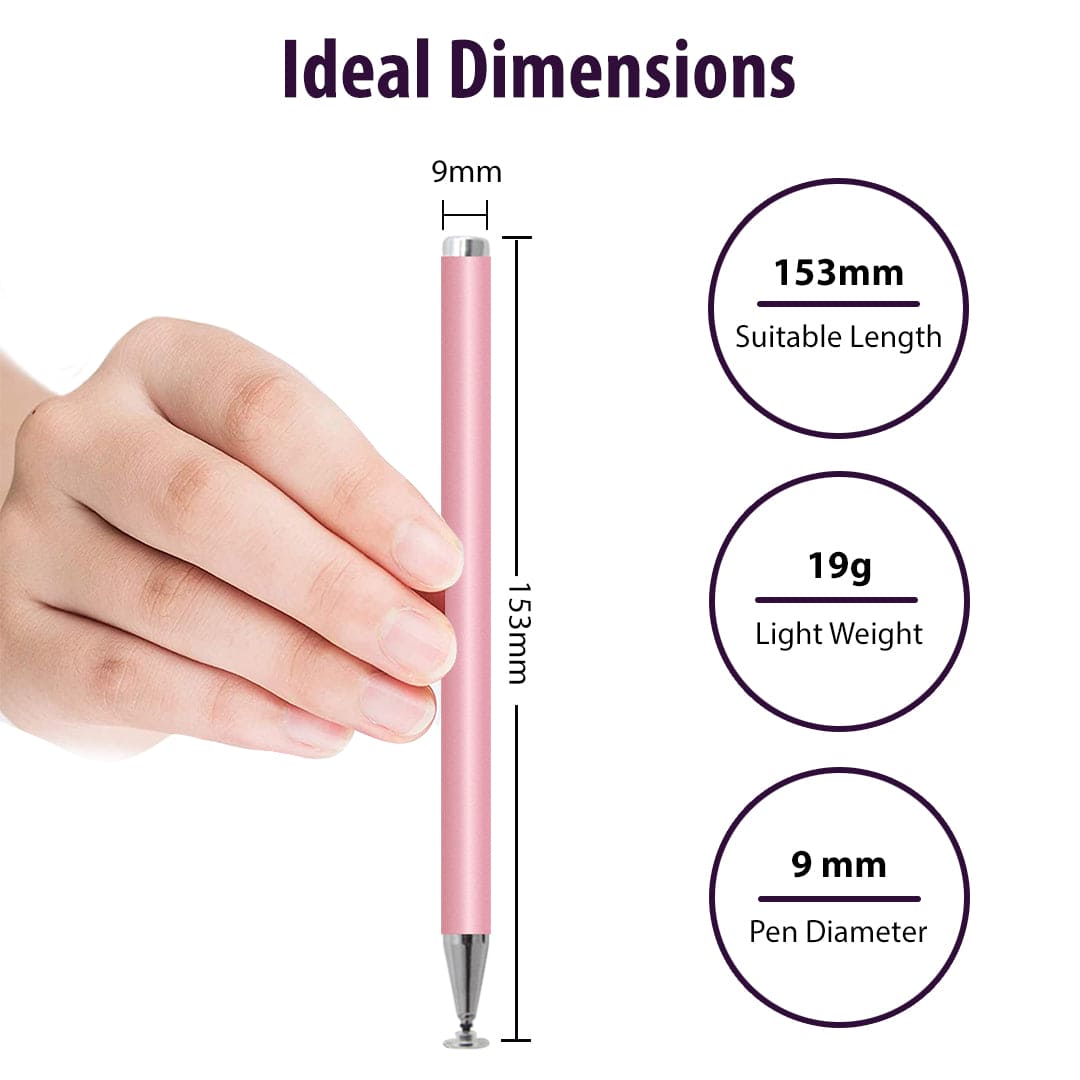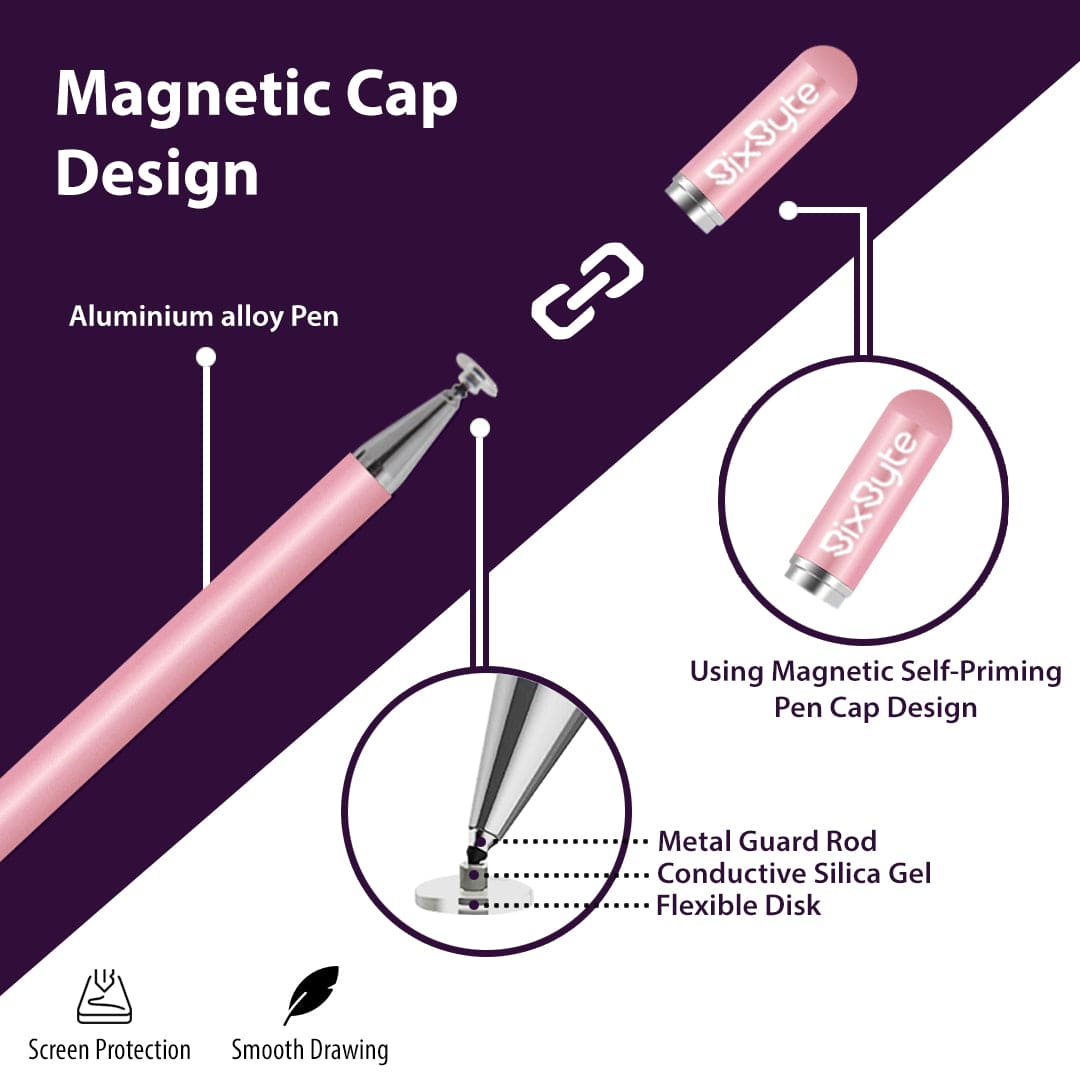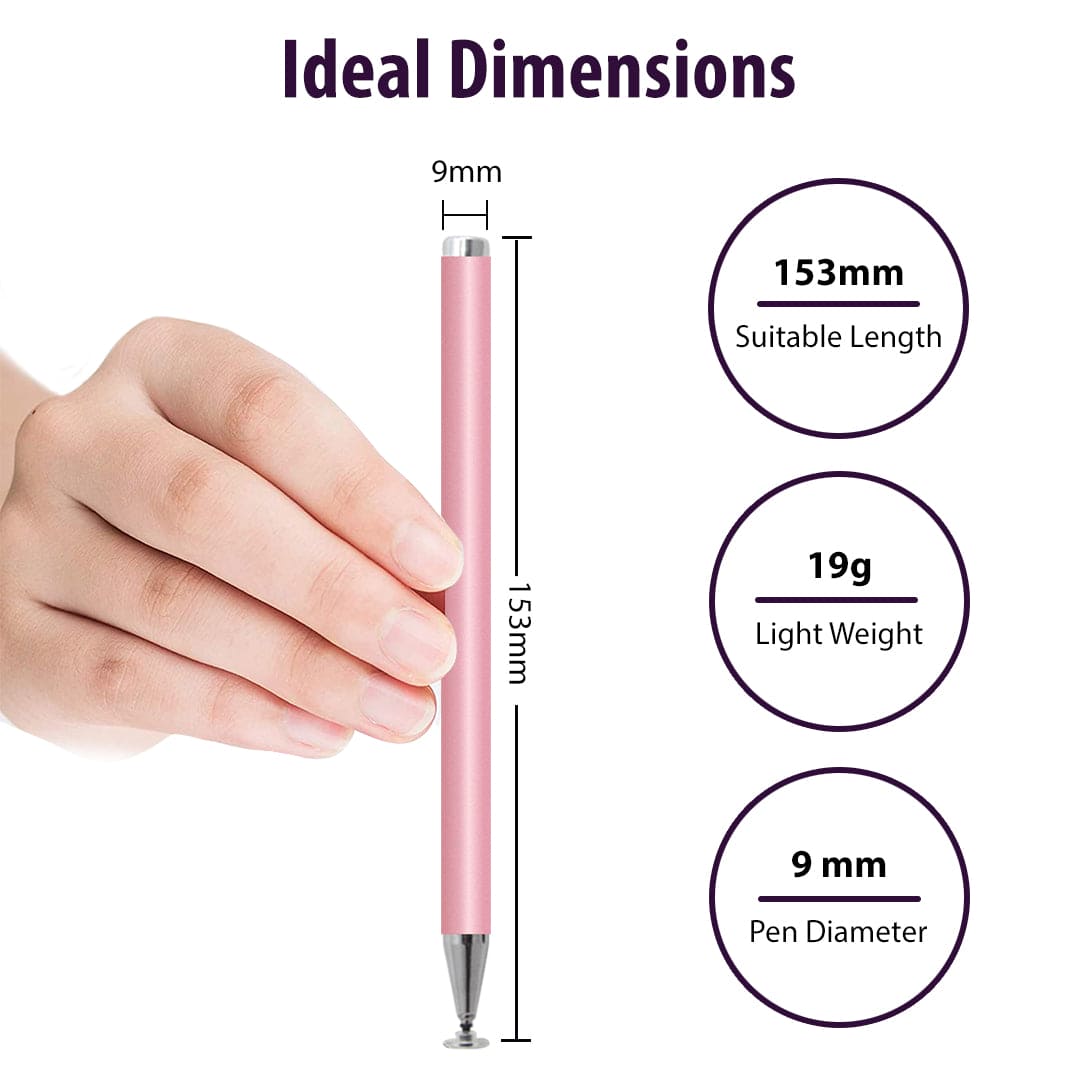 Product information
| | | | |
| --- | --- | --- | --- |
| Product Dimensions Weight | 36.8 x 13.6 x 9.8 cm; 870 Grams | Body Material | Aluminum |
| Touch Sensitivity | High | Cap Type | Magnetic Cap |
| Stylus Type | Capacitive | Nib Type | Fine Disc Tip |
| Batteries Required? | No | Case Material | Genuine Leather |
| Connectivity | Wireless, No Bluetooth required | Compatibility | Universal (For All Smart Phones) |
Product description:
Have you been looking for a Premium Stylus Pen that offers multi device compatibility for your Online Classes, Video Conference Meetings, Gaming and Drawing?

 If Yes, then BixByte Capacitive Stylus is the exact product that you have been looking for. This Elegant Passive Stylus Pencil has an Ergonomic Design and a Bespoke look which is perfect to accompany you, wherever you go.

Together with its Premium Cylindrical Aluminium Body, Opulent Magnetic Cap and Matte Colour finish, the Stylus has a fine disc tip to protect your Gadget's touch screen while giving you the Maximum Precision and Accuracy through the highly sensitive Capacitive disc.

Caution⚠: The BixByte Stylus is highly  addictive and once you start using it, you may totally stop using your smartphone from hands and may start relying totally on the BixByte stylus for all operations of your phone.

How to Use?
This is a Capacitive Stylus Pen and can be used on your device directly, just like you Use your finger on it but with the feel of holding a real pen. You don't need any Bluetooth or Wifi connection for using it. 
To do Drawing or Natural Handwriting instead of Typing, you can switch to Drawing Mode or Handwriting Mode in apps that offer these modes like Apple Notes app or Microsoft Office OneNote app.
Important notes:
While using the stylus, please ensure that the disc tip is fully touching the screen. 
If you can not write smoothly on the device, it could be due to device not running properly, so try turning off other apps or restarting your device for improved screen sensitivity. 
Please always keep the disc tip clean in order to get best results. 
Do not cut or pull the disc out from the stylus tip.
If the disc tip gets worned out, replace it with a new one.
How to Replace Tip?
An extra disc tip is placed at the backside of the pen, just screw off the Silver Cap at the back and you will find it. To replace the disc tip, pull the old one out by holding the middle part of the small metal bar, then push the new one into the Stylus.
Compatibility:
The Stylus is 100% compatible with all capacitive touchscreen devices including: iPad, iPod, iPhone 11/11 Pro, iPhone X Xs Xr Xs Max 8 Plus 7 iPhone 6S 6 5 5S 5C, Samsung Galaxy S20 S10 S10e S9 S9+ S8 Plus Galaxy Note 8 S7 Edge S6 S5 S4 J7 J3, Google Pixel 2 XL, Nexus, LG, G2 G3 G4 G5 G6 G7 ThinQ V10 V20 V30 K10 K20, HTC 10, Oneplus 5, Moto, Huawei iOS android or other tablets and phones. 
Packing List:
1 * Capacitive Stylus Pen
1 * Extra Disc Tip
1 * Free Gift (Leather Case For Stylus)
1 * Packing box 
1 * Instruction Manual
QUESTIONS & ANSWERS
Have a Question?
Be the first to ask a question about this.
Ask a Question
CertifiedProducts
Upto 2 YearWarranty
Free Nationwide Delivery2 to 7 Working days
Easy ReplacementPolicy
24/7 CustomerSupport
100% SecurePayment